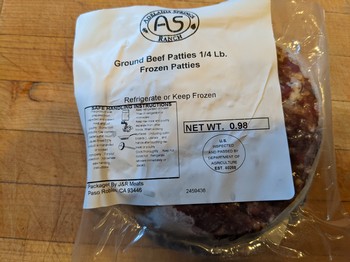 Beef Bull Burger Patties 5lb
Free shipping for Dec. orders. Ships in January.
Bull meat is a favorite for many discerning beefeaters. It's lean and firmly textured with more aroma than steer or cow meat. It's a super version of grass-fed beef. Makes a killer hamburger and pairs wonderfully with a glass of Cabernet or your favorite red. We are offering 5 lbs. of grass-fed bull meat, vacuum sealed and frozen as 1/4 lb. hamburger patties in 1 lb. packages
Free shipping until December 31. We'll ship in January to avoid holiday mishaps. We only ship meat to California, Nevada and Arizona addresses.
You know you want to
Sign Up For Our Newsletter
Keep up to date on the latest wine releases, events, and promotions and get 10% off your next order.