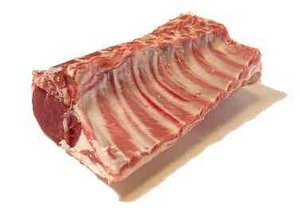 Grass-fed Lamb Share
20 lbs. grass-fed lamb
Order your delicious selection of grass-fed lamb now.
Adelaida Springs Ranch lamb is raised exclusively on our home pastures and in our estate vineyard. No antibiotics or hormones are used, of course. The meat is mild, lean and succulent. It has been dry aged and then frozen and vacuum packaged in serving (2 chops to a package) and roast sizes to preserve peak seasonal freshness. We are offering our Lamb Shares (half of a lamb) at $250 list price. ASR beef club and Rangeland wine club discounts apply. Each lamb share includes on half of a lamb, or approximately:
1 rack
1 loin, cut into 1" chops
sirloin and shoulder chops
2 leg roasts
2 shanks
riblets and stew meat
a few lbs. of ground lamb or sausage, in 1 lb. packages
Product Reviews
Kirsten
(Mar 12, 2016 at 11:23 AM)
Enjoyed my first lamb delivery last year, and am looking forward to the March delivery this year. Excellent taste, and shipped promptly and easily. Thank you!