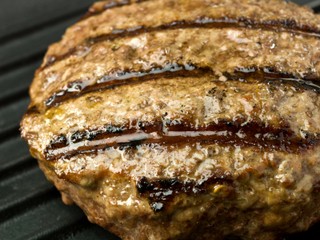 Ground Beef Mini Pack
10 lbs grass-fed ground beef
Get started with healthier grass-fed beef. A perfect introduction or gift package.
The flavor and purity of our grass-fed ground beef will elevate your comfort foods to a gourmet experience. It's moderately low in fat and contains no gristle or other "leftovers," just good beef that renders a delicious juice when fried--no fat to drain. Try hamburgers, meatloaf, tacos or meatballs and you'll never go back to fatty commercial hamburger.
The Ground Beef Mini Pack is a 10 pound box of ground beef --$8.00 per pound., Discounts apply if you are a beef or wine club member. All meats are vacuum sealed fresh in 1 pound packages and then flash frozen. Delivered or shipped frozen. Versatile, economical, and delicious!
Product Reviews
Jeff
(Oct 17, 2016 at 5:23 PM)
Please see my review under the "Beef Into Pack" on the ground beef. I had meant to post if here. My wife and I do purchase the Beef Pack and use the grass fed beef from Rangeland as our primary source of beef. The only exceptions are when we have a number of friends over on short notice and have to purchase something locally (San Diego) and the time when we had accidentally ran out of ground beef. Below is that experience. Once when we had run out of Rangeland ground beef we had purchased "fresh organic ground beef" at one of the big membership stores. My wife made meatloaf out of the membership store beef figuring there's enough ingredients in meatloaf that you wouldn't be able to tell the difference between the grass fed beef and the membership store organic ground beef. That wasn't the case and upon tasting the membership organic beef she refused to eat it. Now I make sure we never run out of Rangeland's ground beef as there's no comparison in our view and as my wife reminds me, Happy Wife Happy Life... I'll try to put a recipe out at J&R Meat's website someday for her meatloaf. We use a deep CorningWare type of container to cook the meatloaf in and make sure the meat goes from corner to corner. Do not make a free standing loaf. There's a few other tricks in using lean grass fed beef for meatloaf from our experience and meatloaf is something that's now looked forward to at our home and my parents due to the quality, flavor and texture of the grass fed beef.
Patricia Belyeu
(Mar 28, 2018 at 3:37 PM)
Have not eaten it yet!!