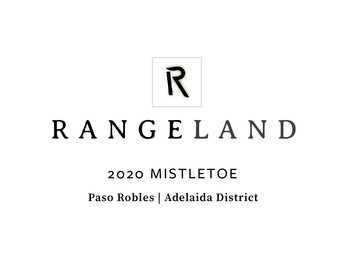 2020 Mistletoe Case Special
Winemaker Alex Kemp has given the 2020 Mistletoe a Rhone style tilt. It's an eclectic "Paso" blend of 31% Syrah, 20% Merlot, 17% Mourvedre, 11% Petit Verdot, 8% Cabernet Sauvignon, with a dash of Malbec, Grenache and Petit Sirah!
Rangeland 2020 Mistletoe offers aromas of chaparral and cranberry. The vibrant, juicy palate features notes of caramel, açaí, char-grilled ribeye, roasted chestnuts and a rich, umami finish.
You know you want to
Sign Up For Our Newsletter
Keep up to date on the latest wine releases, events, and promotions and get 10% off your next order.