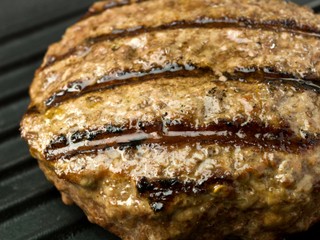 Ground Beef Pack
20 lbs. ground beef in 1 lb. packages
Our ground beef will be back in stock in June.
The flavor and purity of our grass-fed ground beef will elevate your comfort foods to a gourmet experience. It's moderately low in fat and contains no gristle or other "leftovers," just good beef that renders a delicious juice when fried--no fat to drain. Try hamburgers, meatloaf, tacos or meatballs and you'll never go back to fatty commercial hamburger.
The Ground Beef Pack is a 20 pound box of ground beef--less than $10 per pound. Discounts apply if you are a beef or wine club member. All meats are vacuum sealed fresh in 1 pound packages and then flash frozen. Delivered or shipped frozen. Versatile, economical, powerfully nutritious and very delicious!