August 14, 2019 | Laird Foshay
Rangeland August News: Club Referral Rewards
Rangeland Referrals: Wanted
Most of our customers find us through word of mouth. Your referrals are the lifeblood that keeps our vineyard and ranch going. That helps us conserve this wild and naturally productive landscape. We so appreciate your loyal support and enthusiasm that we're now offering a reward for sending new club members our way: $25 in credit towards Rangeland purchases.
Do you know anyone who may be interested in joining our wine or meat clubs? Anytime a new club member lists you as their "referred by" contact, you will receive a $25 credit applied to your account. Think of them as Ranch Bucks. You can use that credit on RangelandWines.com or in the tasting room for wine, meat, merchandise, events, our vacation rental---anything we do except club shipments. So tell a friend about Rangeland!
Used Rangeland Barrels for Sale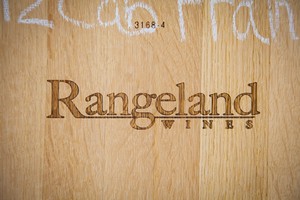 We're getting ready for harvest, and that means our winemaker Paul Hinschberger is up to some serious housekeeping--cleaning and moving equipment, and outfitting for the first season in our "new" winery. Beautiful new French oak barrels have begun arriving, so we now have beautiful old Rangeland barrels for sale. You can do a little DIY woodworking or just place a barrel or two in your garden, a reminder of your favorite Rangeland wines. The used oak barrels are $70 each before club discounts. Place your order here. Supply is limited. They must be picked up at our winery, adjacent to our tasting room in Paso Robles, by appointment.
Comments
Commenting has been turned off.
You know you want to
Sign Up For Our Newsletter
Keep up to date on the latest wine releases, events, and promotions and get 10% off your next order.