Hello Lamb Club Members,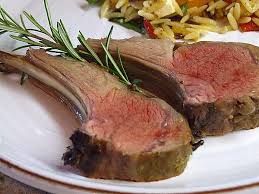 We finally got our lambs harvested and boxed just this last week and we are ready to bill and ship your 20 lb. lamb share ($200). We plan to process your orders this Friday. Pickup orders will be available starting Monday, December 3 and we will also be shiping next week.
Please let us know right away by reply email if you want to skip this shipment or cancel your lamb club membership.
If you have changes to your credit card or address, please update your information at www.RangelandWines.com. Use your email address to retrieve your password. Or you can reply email me or call (805-674-9232) with the information.
If you would prefer to ship on a different date (other than next week), or switch from pick-up to ship, or vice versa, please also let us know by reply email.
We really value your support of our efforts here on the ranch. The sheep play an important role in our management of vineyard vegetation and the ranch in general. Aside from being beautiful and lively animals, they are good mowers and they condition the soil with their hooves and manure. In fire-torn California, we think our woodlands and pastures are well prepared (grazed!) for the worst, thanks to our active and thoughtfully managed livestock. They also provide vividly flavorful and nutrient rich meat, so we are fortunate to have them to offer to you.
You know you want to
Sign Up For Our Newsletter
Keep up to date on the latest wine releases, events, and promotions and get 10% off your next order.