Contents: Wine Club, Beef Special, Winter!, Field Day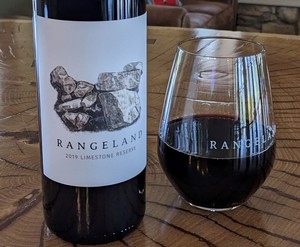 Our wines are so alluring and delicious right now that I am excited to put them on your table. We will release our spring wine club a few weeks earlier this year, so we can ship in cooler weather. We will start billling the wine club March 20 and your shipment will be available for pickup starting March 27. We will begin to ship wine clubs in early April.
Continuing a Rangeland tradition, we are offering our Doppel Club incentive. If you are a 6 or 12 bottle club member, you can double your order for an additional 10% off with $1 shipping. For example, a 6-bottle Estate Club member, normally 20% off, would get a full case at 30% off, or about $100 in extra savings. If you would like to take advantage of this wunderbar opportunity to stuff your wine fridge, please email us. Here is the wine club selection for this spring:
2019 Limestone Reserve, 95 points, Wine Enthusiast (WE)*
2019 Watershed, 93 points, WE*
2019 Cabernet Sauvignon, 93 points, WE*
2019 Ultramafic, 91 points, WE*
2019 Petit Sirah, new release!
2020 Zinfandel, new!
*denotes 4-bottle Intro Club selection
Please let us know by email if you'd like to customize your spring shipment. All the available wines are listed here. Please update your credit card and shipping information, if necessary, at www.RangelandWines.com. You can use your email address to retrieve your login password.
Winter Beef Bonanza
Each winter we have a few beef club boxes left over from last year's harvest. Since the meat is neatly vacuum sealed and frozen, it is still as good as fresh. You may remember that our 25 lb. grass-fed beef club box includes:
6 lbs steaks (NY, ribeye, sirloin and a dab of filet)
6 lbs roasts (sirloin, chuck, or brisket)
8 lbs delicious, dark and flavorful ground beef in 1 lb packs
5 lbs of "the rest" (short ribs, shanks, stew meat, kabob, etc.)
To clear out our freezer and make room for the next harvest, we are offering these beef club boxes at $280 (20% off the list price of $350), shipping included--and your club discount applies. While supplies last, order here.
Thinking of Spring and...Field Day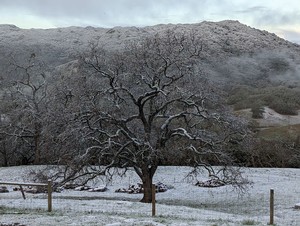 We are still in the epic Winter of '23, with repeated heavy rain (now over 54 inches total including yesterday's 6.5 inches), abundant frost and even some snow. There is no better way to appreciate Rangeland and the beauty of rural Paso Robles than at Field Day, our spring party in the pasture. We choose this weekend each year because it has the highest chance of green grass and warm, mild weather. Join us April 22, 12pm to 3pm, for wine, good local food, great music and livestock on display in the field next to the tasting room. A barbecue lunch will include estate beef and the last of our lamb, local sausage from J&R Meats, a salad, Lisa's fab cookies and more. Order: $80 per person, $40 for non-adults. Club discounts apply.
You know you want to
Sign Up For Our Newsletter
Keep up to date on the latest wine releases, events, and promotions and get 10% off your next order.