Last fall, I left off describing the barreling down of the 2021 harvest. While winter and spring are not as bustling as harvest time, there is plenty to do in the cellar "offseason." One of the ongoing challenges in winemaking is that there are at least two vintages in the winery at any time. Currently, while the 2020 vintage is approaching bottling, the 2021 vintage needs to be tasted and blended.
The overall quality of the 2021 vintage is exceptional with ample color, texture, and depth. It's the sort of vintage that makes any winemaker's job easy and fun. The tricky part comes with the myriad possible blends. In prior years, we've waited until near bottling to complete our wine blends, but I like to blend earlier in elevage (raising and nurturing of wine). Just like slow cooking, it's often best to get all the ingredients in early to integrate. We start this process after the wine has gone through primary fermentation (yeast converts sugar to alcohol and carbon dioxide) and malolactic fermentation (bacteria converts malic acid into softer lactic acid), roughly a few months after harvest. I then use a minimal addition of sulfur dioxide to prevent oxidation and browning of the wine before I begin racking and blending.
Racking is the process of using gravity and inert gas pressure to move wine from barrel, off its fine lees (sediment). In this case, we are racking to a tank to blend varieties or lots. Then we transfer the wine back to barrel to integrate and age. Early racking aids in retaining fresher aromatics and a softer texture. Lees may have some complex aromatics but can also hold onto some grippier tannin. I use racking on a case-by-case basis; for example, "bigger" varieties such as Petit Verdot can improve with softer tannin, while some of the complexities of a lighter Grenache sitting on lees are best left alone.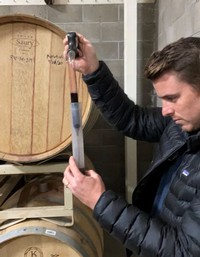 We begin the blending process by tasting every barrel of wine; roughly 60 barrels. I take notes on which wines work best with the newer barrels. If I don't like the taste of a particular barrel on a wine, I can switch it up after racking and blending. About 25% of our barrels are new and can add sweet tannin and toasty warm flavors to our wines. The other 75% of our barrels are deemed "neutral." These barrels are depleted of oak flavors and merely used as storage vessels while allowing limited amounts of oxygen into the wines to soften tannin and allow flavors to evolve.
Barrels, like grapes, are produced from many different terroirs and express a wide range of styles from various coopers. Most of ours are from France, although we have a few from eastern Europe. It takes a lot of trial and error to match the right barrels with our wine and terroir. On our full-bodied wines, we will be looking for a barrel that can bring more structure to the palate, and on our brighter wines we may want a barrel that adds richness.
It often takes ten to fifteen mock-up blends to get a single wine hitting the right notes of energy, depth, and focus while remaining representative of our terroir, the vintage, and the varieties. Since it's my first year here at Rangeland, all possible blends are on the table. These combinations are further complicated when considering our diverse soil types. Wines like the Limestone Cabernet Sauvignon can be straightforward to blend, because the energetic limestone terroir is the focus. By contrast, the Watershed and Shepherd blends are a culmination of our top lots from different soil types within a vintage. These two wines go through the most rigorous blending process in our lineup. Limestone soils impart energy, bright fruits, and tension. Sandstone soils bring density, broad tannin, and richness to the wine. Also, due to the droughty nature of the sandstone soils, we pick earlier in those blocks, which lends seductive herbaceous and savory notes often found in classic wines. I run many of these samples by Laird, Lisa and the team to get their feedback and inform my final decisions. Generally, blending is a game of Tetris trying to bring our favorite blocks into the right fit with one another. Once we rack and blend these wines, it's back to barrel for aging until bottling the following year.
Next time, in Part 3, I'll cover the second year in the barrel leading up to bottling. Cheers!
Contents: Springtime, Field Day, Wine Club, Winemaker Tastings, Tock Reservations
Springtime at our Adelaida Springs Ranch means tiny lambs are hopping with excitement across the green hillside. New calves suckle their mothers, whitefaced with milk. And new grape shoots are reaching for the sky, growing several inches per week. In the winery, Alex is sampling barrels from vintage 2020 and blending with increasing urgency as bottling time nears. Wildflowers, budding oak trees and rolling coastal mountains form the scenic backdrop for all this activity. We hope you can recall and savor some of this when you sip our wine and taste our meat. Our products are truly an expression of this rare place and our efforts to capture the magic. Click on the images below for more photos.

Don't Miss Field Day, April 23
There is no better way to appreciate Rangeland and the beauty of rural Paso Robles than at Field Day, our spring party in the pasture. Join us April 23, 12pm to 3pm, for wine, copius good local food, great music and livestock on display in the field next to the tasting room. We blew our entertainment budget wide open by booking Moonshiner Collective, featuring lead singer and guitarist Dan Curcio. A barbecue lunch will include estate beef and lamb, local sausage from J&R Meats, a salad, Lisa's fab cookies and more. Order: $80 per person, $50 for kids 5 to 20. Club discounts apply.
Wine Club + Doppel Offer
Our Rangeland spring Wine Club selection has several delicious new releases, detailed below. The 2021 Flora Rosé is the first release from our new winemaker Alex Kemp. It's wonderfully aromatic, fruity and still crisply dry. If you are a six bottle or case club member, we are offering an additional 10% off with $1 shipping if you double your order. For example, a 6-bottle, 20% discount Estate Club member would get a full case at 30% off, a savings of about $40 on that case of wine, plus shipping savings. Please let us know by email if you'd like to double your club order.
We will start billling the wine club April 14 and your shipment will be available for pickup starting April 18. We will begin to ship wine clubs the week of April 25. Here is wine club selection:
2021 Flora Rosé - new release! (or 2018 Ultramafic Merlot for reds only members)
2018 Limestone Reserve Cabernet* -new!
2018 Cabernet Sauvignon* - 93 points Wine Enthusiast
2018 Watershed*, Bordeaux blend - new!
2019 Zinfandel* - new!
2018 Shepherd, Rhone blend
*denotes 4-bottle Intro Club selection
Please let us know by email if you'd like to customize your spring shipment. All the available wines are listed here. Please update your credit card and shipping information, if necessary, at www.RangelandWines.com. You can use your email address to retrieve your login password.
Private Winemaker Tasting, Any Day of the Week
We are now offering private tastings with our winemaker Alex Kemp, any day of the week, by appointment, including Tuesday and Wednesday, when our tasting room is normally closed. Alex will personally pour the wines, explain our approach and give you a taste of the future with some barrel sampling. The cost is $50 per person and the minimum party is size is 4. Schedule your tasting by email .
Tasting Room Reservations with Tock
If you are a Rangeland club member making a tasting appointment reservation on TOCK, please use the email address associated with your membership. The system will automatically comp the appropriate number of tastings.
Content: Wine Releases and Specials, Field Day, Club News, Winter?
New Zin and Rosé!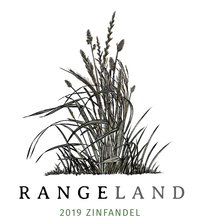 We are releasing our 2019 Zinfandel and 2021 Flora Rosé. You can taste and buy them now at the tasting room or, if you can't make it to Paso, take advantage of the specials detailed below.
The 2019 Zin ($45) is our best in many years, maybe our best ever. It exudes ripe plum and spice aromas. The mouthfeel is round and suave, with a decadent finish of mocha and raspberry. Pair with grilled pork chops or your favorite barbecue dish. You'll notice our new Rangeland logo and label format. Our special release pricing: 6 bottles for $199, plus club disounts and $1 shipping included. Order here.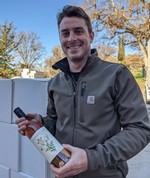 Our 2021 Flora Rosé ($30) is another beautiful rendition of a perennial customer favorite. It's also the first release from our new winemaker Alex Kemp. Congrats Alex! A blend of 53% Mourvedre, 27% Zinfandel and 20% Grenache, this year's light pink rosé has a floral bouquet with hints of citrus. Nectarine fruit flavors and mouth watering acidity yield a crisp finish. It's the perfect accompaniment to fresh oysters or a spring salad. Drink now or over the next year.
Last year's Rosé sold out before the summer was over, so you may want to stock up at this introductory price: 6 bottles for $150 plus club discounts, shipping included. Order here.
Field Day Returns
After a two year hiatus due to THAT BUG and the government restrictions it inspired, we are ready to have our spring party in the pasture again. Join us April 23, 12pm to 3pm, for wine, good food, great music and livestock on display in the field next to the tasting room. We blew our entertainment budget wide open by booking Moonshiner Collective, featuring lead singer and guitarist Dan Curcio. A barbecue lunch will include estate beef and lamb, local sausage from J&R Meats, a salad, Lisa's fab cookies and more. Order: $80 per person, $50 for kids 5 to 20. Club discounts apply.
Club News
We'll be releasing our spring Wine Club in April and shipping will begin later in that month. More details to come in the April newsletter. We are planning to ship Lamb Club in April as well and will email a notice to club members. Beef Club will begin shipping in late June or early July as usual. If you can't wait until summer, we still have a few 25 pound Beef Club boxes and ground beef boxes available, as well as 5 lb boxes of bull beef patties. Order here.
Missing Winter
Winter came in like a lion, with heavy rains and stormy weather throughout December that filled our lake and painted the pastures green. Despite the fallen trees, damaged roads and eroded fields, we thrilled to the sound of flowing water in our valley. Since then, winter has laid down like a basking lamb, with spectacular sunny weather and a shocking lack of precipitation in the heart of our rainy season. We are anxiously watching the forecast and hoping for some drought relief this spring. After more than fifty years in sunny California and twenty plus years of ranching, I have developed a psychopathological interest in our climate. We cannot escape the weather, with its capricious beauty and erratic moods. When we bought the ranch, planted the grapes and developed the cattle herd, we bet on our land. That bet has paid off in flavorful, nutritious meats and inspiring wines. The land, however, needs Mother Nature's wet kiss to blush and flourish, to produce. We can accept the annual summer drought of our Mediterranean climate. Summer brings rhythmic heat and the sweet scent of drying grass and chaparral, every year. But now our winters are dwindling and unreliable. We need our winter back. I can remember winter in the 1970's. There were long gray weeks of constant rain, the puddles rising in the bike racks as I stared out the window of my junior high classroom in Palo Alto. As a boy I longed for better weather, the sunny fields and games of summer. Now I hunger for the dark, nurturing, wet days of winter. Don't leave us hanging Mother.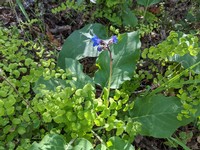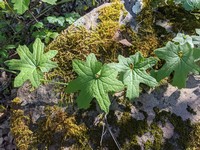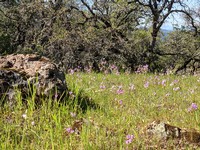 Above: hound's tongue and maiden hair, wild grapes and moss, shooting stars in field.
Photos by Lisa. See a few more Rangeland photos here.
You know you want to
Sign Up For Our Newsletter
Keep up to date on the latest wine releases, events, and promotions and get 10% off your next order.