April 6, 2022 | Laird Foshay
Rangeland News March 2022
Content: Wine Releases and Specials, Field Day, Club News, Winter?
New Zin and Rosé!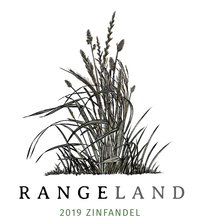 We are releasing our 2019 Zinfandel and 2021 Flora Rosé. You can taste and buy them now at the tasting room or, if you can't make it to Paso, take advantage of the specials detailed below.
The 2019 Zin ($45) is our best in many years, maybe our best ever. It exudes ripe plum and spice aromas. The mouthfeel is round and suave, with a decadent finish of mocha and raspberry. Pair with grilled pork chops or your favorite barbecue dish. You'll notice our new Rangeland logo and label format. Our special release pricing: 6 bottles for $199, plus club disounts and $1 shipping included. Order here.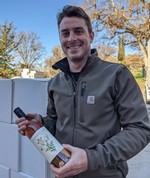 Our 2021 Flora Rosé ($30) is another beautiful rendition of a perennial customer favorite. It's also the first release from our new winemaker Alex Kemp. Congrats Alex! A blend of 53% Mourvedre, 27% Zinfandel and 20% Grenache, this year's light pink rosé has a floral bouquet with hints of citrus. Nectarine fruit flavors and mouth watering acidity yield a crisp finish. It's the perfect accompaniment to fresh oysters or a spring salad. Drink now or over the next year.
Last year's Rosé sold out before the summer was over, so you may want to stock up at this introductory price: 6 bottles for $150 plus club discounts, shipping included. Order here.
Field Day Returns
After a two year hiatus due to THAT BUG and the government restrictions it inspired, we are ready to have our spring party in the pasture again. Join us April 23, 12pm to 3pm, for wine, good food, great music and livestock on display in the field next to the tasting room. We blew our entertainment budget wide open by booking Moonshiner Collective, featuring lead singer and guitarist Dan Curcio. A barbecue lunch will include estate beef and lamb, local sausage from J&R Meats, a salad, Lisa's fab cookies and more. Order: $80 per person, $50 for kids 5 to 20. Club discounts apply.
Club News
We'll be releasing our spring Wine Club in April and shipping will begin later in that month. More details to come in the April newsletter. We are planning to ship Lamb Club in April as well and will email a notice to club members. Beef Club will begin shipping in late June or early July as usual. If you can't wait until summer, we still have a few 25 pound Beef Club boxes and ground beef boxes available, as well as 5 lb boxes of bull beef patties. Order here.
Missing Winter
Winter came in like a lion, with heavy rains and stormy weather throughout December that filled our lake and painted the pastures green. Despite the fallen trees, damaged roads and eroded fields, we thrilled to the sound of flowing water in our valley. Since then, winter has laid down like a basking lamb, with spectacular sunny weather and a shocking lack of precipitation in the heart of our rainy season. We are anxiously watching the forecast and hoping for some drought relief this spring. After more than fifty years in sunny California and twenty plus years of ranching, I have developed a psychopathological interest in our climate. We cannot escape the weather, with its capricious beauty and erratic moods. When we bought the ranch, planted the grapes and developed the cattle herd, we bet on our land. That bet has paid off in flavorful, nutritious meats and inspiring wines. The land, however, needs Mother Nature's wet kiss to blush and flourish, to produce. We can accept the annual summer drought of our Mediterranean climate. Summer brings rhythmic heat and the sweet scent of drying grass and chaparral, every year. But now our winters are dwindling and unreliable. We need our winter back. I can remember winter in the 1970's. There were long gray weeks of constant rain, the puddles rising in the bike racks as I stared out the window of my junior high classroom in Palo Alto. As a boy I longed for better weather, the sunny fields and games of summer. Now I hunger for the dark, nurturing, wet days of winter. Don't leave us hanging Mother.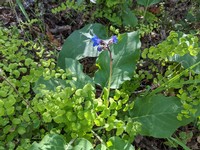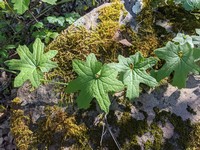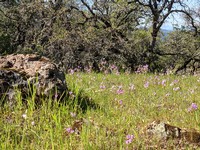 Above: hound's tongue and maiden hair, wild grapes and moss, shooting stars in field.
Photos by Lisa. See a few more Rangeland photos here.
Comments
Commenting has been turned off.
You know you want to
Sign Up For Our Newsletter
Keep up to date on the latest wine releases, events, and promotions and get 10% off your next order.