Beef & Bay Leaves
This year our beef club members will receive a jar of Adelaida Springs Ranch bay leaves in their club box. We have dozens of large, fragrant Bay Laurel trees growing alongside shady creeks and near the natural springs on our ranch. The leaves were picked, dried and packed by Lisa & Courtney. Here's a classic beef stew recipe (adapted from the New York Times) that puts the fragrant bay leaf to good use!
Grass-Fed Beef Stew
Ingredients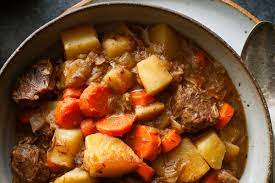 1/4 cup all-purpose flour
1/2 teaspoon freshly ground black pepper
2 teaspoons salt
1 lb. grass-fed beef stew meat, cut into 1" pieces
3-5 teaspoons olive oil
2 Tablespoons red wine vinegar
1 cup red wine
3 1/2 cups beef broth
2 bay leaves
1 medium onion, peeled and chopped
5 medium carrots, peeled and cut into 1/4-inch rounds
2 large baking potaotes, peeled and cubed
1 cup frozen peas (optional)
1. Combine flour and pepper in bowl, add beef and toss to coat.
2. On medium setting, heat 3 teaspoons olive oil in dutch oven or large pot. Salt the beef and then add to the pot in batches; don't overcrowd.
3. Cook, turning until browned on all sides, about 5 minutes per batch. Add more oil as needed.
4. Remove beef from the pot and add wine vinegar and red wine. Cook for 1-2 minutes over medium-high heat, scraping to loosen any browned bits.
5. Add beef, broth, and bay leaves. Bring to a boil and then reduce to a slow simmer.
6. Cover and cook until beef is tender, about 1.5 hours. Check occasionally and add more broth as needed.
7. Add onions and carrots and cook 10 minutes. Add potatoes and cook about 20 minutes more until all veggies are tender. Add peas if using, and cook another 5 minutes.
8. Season with salt and pepper to taste. Serves 4-5. Pair with a good bread and any Rangeland wine!
Contents: GSM Accolades, Wine Specials, Beef, Contentment?
The Shepherd GSM Goes Double Gold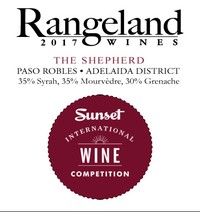 Imagine a mostly humble shepherd with a long crook and a dark wooly beard. He has a big smile on his face and two shiny gold medals hanging around his neck, glinting in the sun. That would be our winemaker Paul Hinschberger after learning that our 2017 The Shepherd, Rangeland's first true GSM since 2013, had been awarded 96 points and a double gold medal in the Sunset International Wine Competition.
Our 2017 The Shepherd ($40 list price) is dark, aromatic, fruity and complex. It compares favorably with many presitigous central coast Rhone blends that can cost twice as much. We are pouring this wine now in the tasting room. Outdoor service only. Just 195 cases made. Order here.
Wine Specials: 2017 Mistletoe and 2016 Cabernet
The 2017 Mistletoe may be the best rendition yet of our Cab/Syrah blend, showing a beautiful balance between new-world fruit and old-world minerality. We are offering this outstanding wine at $300 a case ($25 per bottle) before club discount with $1 shipping. An Estate wine or beef club member price, including the 20% discount, would be $20 per bottle. Case quantities only. Order here.
Rangeland 2016 Cabernet has been a favorite in the tasting room all summer. It is a fun, suave and fruity Cab, owing to a 10% share of Merlot and an opulently ripe 2016 vintage. But this is also a dark, complex and age worthly Cabernet Sauvignon. We are offering 3 bottles of this outstanding wine at $99, before club discounts, with $1 shipping. Order here.
Grassfed Beef and Burgers
We still have some delicious, nutritious grassfed beef available in 25 lb. boxes of mixed cuts, as well as 10 lb and 20 lb boxes of ground beef. Order here.
We are serving hamburgers with our Rangeland estate grassfed beef every Saturday and Sunday at the tasting room, 11 to 4. Outdoor seating only due to Covid restrictions. Make an appointment to join us.
The Summer of our Discontent, Or?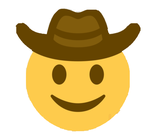 Harvest is upon us and we are bringing some white and rosé fruit into the winery this week. Despite a recent heat spike, growing conditions have been good this year and we look forward to a fine vintage. At this tipping point of a difficult year, I am encouraged to both reminisce and look ahead. Despite inglorious lightning fires, smoky air, the Covid, shifting government regulation, sleepy and crazy presidential candidates, as well as unjust and riotous behavior all around, I think it's been a pretty good summer. Don't you? There is a lot that we don't control but life goes on. We count our blessings and appreciate our good health when we have it. We do our work. We take care of our families. We contribute. We try to eat better food and enjoy our wine. Society has many ties (governments, businesses, churches and clubs) but it boils down to the individual to move it forward. By personal example, we can keep society more pleasant, safe and productive. "Every heart vibrates to that iron string." When I see you with a smile, a few friends, a grassfed hamburger and a bottle of Rangeland, it encourages me that we are doing something simple but worthwhile. Your good humor in the face of uncertainty demonstrates the strength of our society and values. Rally forward. Look to a healthy, robust and more just future. Cheers!
You know you want to
Sign Up For Our Newsletter
Keep up to date on the latest wine releases, events, and promotions and get 10% off your next order.