It's All Here, Right Now
Lisa and I took a short driving tour to celebrate our 34th anniversary, plus the five bonus years, for 39 total years of sweet cohabitation. (Applause.) Thank you, thank you. And thank you, Lisa, for putting up with me.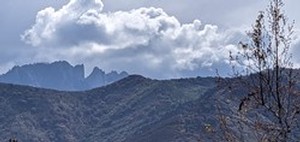 Our trip was an homage to our 1988 honeymoon from Lake Almanor to Sequoia National Park, down the highway 49 trail, into and out of the ravishing mountains, forests and fields of California.This time we went from south to north, starting in Sequoia on a 20 degree May morning, with a speckling of snow. We had a blast. We saw big trees skirted by blooming dogwoods. We saw granite domes perched over yawning chasms. The canyon walls were draped with diverse foliage, gradiated by altitude from darkest forest green to desert pale. As we progressed north over several days, we saw the snow-fed rivers watering thousands of farms in the Great Valley. They rush from a dozen roaring gaps, with songlike names: the Kaweah, Kings, San Joaquin, Merced, Tuolumne, Stanislaus, Mokolumne, Cosumnes, American, Yuba, Feather (ah, Plumas County), Truckee (goes east!) and, not least, the impressive Sacramento. We saw snow capped peaks, including the sublimely sawtoothed Sierra Buttes. The mountain ranch meadows were grazed by uncountable cattle and many deer, belly deep in lush grass and wildflowers. We even saw a herd of bison, lazing around in the afternoon sun with a flock of Canada geese in the foreground and miles of piney mountains rising behind them. We saw a badger and a coyote. The latter emerged from a Dixie Fire-ravaged forest, crossed the dirt logging road into a field of golden wildflowers, loping lightly, his thick coat billowing in the breeze, looking back with cautious curiosity. We see these animals at home too, but we witnessed all these scenes with the fresh eyes of Travelers.
We read the plaques and visited small museums that told the history of California: native abundance for thousands of years, pioneer hardship, native tragedy, as well as the insane determination and exploits of the immigrant gold miners and railroad builders. Did you know that Sierra Valley, north of Tahoe is the largest alpine valley in North America? It contains the tiny town of Beckwourth and is flanked by Beckwourth Peak, named for America's most famous black mountain man. James Beckwourth sold Rocky Mountain furs to John Jacob Astor. He lived in the Crow Nation, becoming a chief and later had a trading post on the Santa Fe Trail. When he came to California in 1848, he was the pathfinder of the lowest pass through the Sierras, which allowed immigrants to avoid the travails of Donner Pass.
We saw some other travelers, especially European visitors to the national parks. We saw a few hikers, cyclists and fishermen, but the two lane roads were almost completely free of traffic, once we were outside of the metros and the big parks. We had the vista points all to ourselves. As we headed back, we saw the familiar grit of roadside trash, high fuel prices and homeless people encamped by the freeways. Approaching home, I began to tense-up about returning to work (like writing this newsletter) and my many self-inflicted responsibilities. We all have dreams of achievement and fulfillment. Our dreams empower us but they also burden us. Once home, after a long day on the road, I noticed the roses were blooming in the garden. Pendulous oak limbs were waving slightly in the spring breeze. I unwound with a glass of good wine, sinking into the moment. There was a riot of bird calls from many species--just like there often is at the Rangeland tasting room. A cow bellowed in the woods.
It is fashionable now to dump on California, even to leave the state because of its many problems. We have a lot to worry about but also so much to appreciate, right now. At Rangeland we are focused on the best of California. We are in the appreciation business: of fine wine in good company, natural pasture-fed meats and the sweet, slightly wild hills of Paso Robles. And we feel very fortunate to share that with you. Click here for a photo travelogue.
Contents: Wine Specials, Wine Fest, Ground Lamb and Beef, Full Moon Dinner, Here & Now
Doppel Deja Vu, New Members Also Invited
It's been a few days or weeks since most of you received your Spring wine club selections. You've probably torn into the goodies and quaffed a couple (all?) of your favorites already. So if any of you would like to reorder your club shipment and double it, we are offering an additoinal 10% discount off your usual price. If you haven't yet joined our wine club, we are extending this offer to new members. You can join the 6 bottle Estate Wine Club (normally a 20% discount) and get a 12 bottle case for 30% off. Email Michelle if you want to reorder (or join) and double your wine club.
Rosé Special Still Live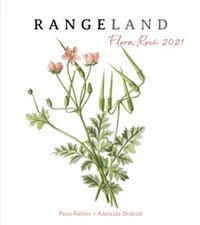 Our 2021 Flora Rosé ($30) is a beautiful rendition of a perennial customer favorite. A blend of 53% Mourvedre, 27% Zinfandel and 20% Grenache, this year's light pink rosé has a floral bouquet with hints of citrus. Nectarine fruit flavors and mouth watering acidity yield a crisp finish. It's the perfect accompaniment to fresh oysters or a summer salad. Drink now or over the next year.
Last year's Rosé sold out before the summer was over, so you may want to stock up at this price: 6 bottles for $150 plus club discounts, shipping included. Order here.
Wine Festival: Lamb and Beef Sliders
Paso Robles Wine Festival is this weekend, May 21-22. We will be serving a special menu of grass-fed beef and lamb sliders, pasta salad and Lisa's cookies from 11 to 4, Saturday and Sunday. Reserve your seating for an outdoor tasting and food here.
Ground Beef and Lamb Available!
The lambs we harvested this spring were extra fat, so that gave us a small surplus to offer. We have lamb shares (20 lb boxes of mixed cuts, $350 before club discount) and ground lamb (10 x 1 lb packs, $120 before discounts.) Free shipping. We also have have ground beef (10 and 20 lb boxes) and bull beef patties available. Your wine, beef or lamb club discount applies to everything Rangeland. Free shipping on the lamb and ground beef through June 15. Order here.
Full Moon Dinner, June 18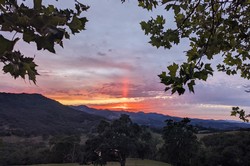 We are serving dinner at our home place, Adelaida Springs Ranch, on Saturday, June 18, from 6 to 9pm. Enjoy the 50 mile coastal mountain views at sunset, as well as our estate-grown beef and lamb, seared scallops, sausage, salads and fresh coastal strawberries, paired with a stellar (lunar?) line up of Rangeland wines. $100 per guest. Club discounts apply. Order tickets here.
You know you want to
Sign Up For Our Newsletter
Keep up to date on the latest wine releases, events, and promotions and get 10% off your next order.