May 24, 2022 | Laird Foshay
Rangeland News May 2022
Contents: Wine Specials, Wine Fest, Ground Lamb and Beef, Full Moon Dinner, Here & Now
Doppel Deja Vu, New Members Also Invited
It's been a few days or weeks since most of you received your Spring wine club selections. You've probably torn into the goodies and quaffed a couple (all?) of your favorites already. So if any of you would like to reorder your club shipment and double it, we are offering an additoinal 10% discount off your usual price. If you haven't yet joined our wine club, we are extending this offer to new members. You can join the 6 bottle Estate Wine Club (normally a 20% discount) and get a 12 bottle case for 30% off. Email Michelle if you want to reorder (or join) and double your wine club.
Rosé Special Still Live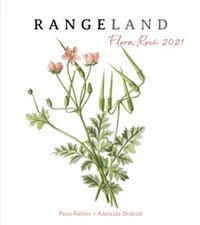 Our 2021 Flora Rosé ($30) is a beautiful rendition of a perennial customer favorite. A blend of 53% Mourvedre, 27% Zinfandel and 20% Grenache, this year's light pink rosé has a floral bouquet with hints of citrus. Nectarine fruit flavors and mouth watering acidity yield a crisp finish. It's the perfect accompaniment to fresh oysters or a summer salad. Drink now or over the next year.
Last year's Rosé sold out before the summer was over, so you may want to stock up at this price: 6 bottles for $150 plus club discounts, shipping included. Order here.
Wine Festival: Lamb and Beef Sliders
Paso Robles Wine Festival is this weekend, May 21-22. We will be serving a special menu of grass-fed beef and lamb sliders, pasta salad and Lisa's cookies from 11 to 4, Saturday and Sunday. Reserve your seating for an outdoor tasting and food here.
Ground Beef and Lamb Available!
The lambs we harvested this spring were extra fat, so that gave us a small surplus to offer. We have lamb shares (20 lb boxes of mixed cuts, $350 before club discount) and ground lamb (10 x 1 lb packs, $120 before discounts.) Free shipping. We also have have ground beef (10 and 20 lb boxes) and bull beef patties available. Your wine, beef or lamb club discount applies to everything Rangeland. Free shipping on the lamb and ground beef through June 15. Order here.
Full Moon Dinner, June 18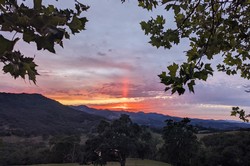 We are serving dinner at our home place, Adelaida Springs Ranch, on Saturday, June 18, from 6 to 9pm. Enjoy the 50 mile coastal mountain views at sunset, as well as our estate-grown beef and lamb, seared scallops, sausage, salads and fresh coastal strawberries, paired with a stellar (lunar?) line up of Rangeland wines. $100 per guest. Club discounts apply. Order tickets here.
Comments
Commenting has been turned off.
You know you want to
Sign Up For Our Newsletter
Keep up to date on the latest wine releases, events, and promotions and get 10% off your next order.