January 13, 2022 | Laird Foshay
Rangeland News January 2022
Contents: Winter Green, Wine Special, Bunch a Bull!, 2022 Event Schedule, Walnut Wood
The holidays are well behind us and 2022 (gasp) is off at a steady jog. December storms brought near-record rainfall to Paso Robles. With 21 inches recorded at Adelaida Springs Ranch, we've already had more precip than the entire previous rainfall year. So the livestock are enjoying the green grass and cool weather, as are we, the peoples.
2017 Vintage Closeout Special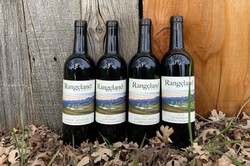 Holiday fun (and guests) can really deplete your wine cellar. On the supply side, at Rangeland, we are hoping to move on from our delicious 2017 wines, so we can dig into the intriguing 2018s. So we've decided to clear out the limited quantity of remaining 2017s with the following offer: buy six bottles in any combination of these 4 wines (see list below) and get 10% off plus your wine club discount with $1 shipping. Or buy any 12 bottles or more of these wines and get 15% off, plus club discount and $1 shipping. While supplies last.
2017 Cabernet Sauvignon, $40 list, lusciously fruity and vibrant
2017 Limestone Reserve Cabernet, $50 list, polished, food friendly and age worthy
2017 Watershed bordeaux blend, $40 list, dark and complex, a customer and staff favorite
2017 Ultramafic 100% Merlot, $45 list, brooding with dark fruit and a little earthiness
Bunch a Bull!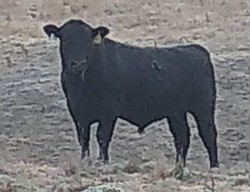 We had a mishap last year that lead to harvesting our young bull, Chance, before his time. I've written a story about it, The Short Unsuccessful Life of Chance the Bull. It's all true. I swear. It's full of humor and pathos, but It's too long to include in this newsletter. You can read it here.
So aside from the story, we have a lot of bull to unload. Bull meat is a favorite for many discerning beefeaters. It's lean and firmly textured with more aroma than steer or cow meat. It's a super version of grass-fed beef. Makes a killer hamburger and pairs wonderfully with a glass of Cabernet or your favorite red. We are offering 5 lbs. of grass-fed bull meat for $50, vacuum sealed and frozen as 1/4 lb. hamburger patties in 1 lb. packages . Free shipping. Order here.
Rangeland Events 2022
Here is a slate of planned events for the year. Most are still in the "save the date" planning phase, but we thought you'd like to know what is coming.
Cellar Sale, February 19, Saturday of President's Weekend, 10am-12pm. For the price of a tasting fee (free to club members), you can taste and buy rare, discounted Rangeland library wines and snack on charcuterie. Reserve your spot here.
Spring Release Weekend (formerly Zinfandel Festival), March 18-20
Full Moon Winemaker Dinner in the Rangeland Barn, March 19
Field Day/Spring Pick up Party, April 23, wine, music and food in the pasture
Paso Wine Fest Weekend, May 20-22
Full Moon Winemaker Dinner at Adelaida Springs Ranch, June 18
Full Moon Winemaker Dinner at the tasting room, September 11
Harvest Festival Weekend, October 21-23
Fall Pick up Party, November 12
Full Moon Winemaker Dinner in the winery, December 3
Walnut Trunks For Sale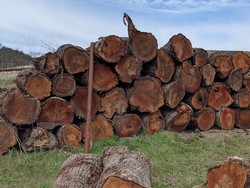 Except for a few remnant trees, our 30 acre walnut orchard has been removed to make way for vineyard planting beginning in 2023. We saved hundreds of trunks of black walnut rootstock. Each one is 3 to 6 ft. long and 18 to 24 inches in diameter. We are offering these raw logs of walnut for $2.00 per board ft. or approximately $100 to $200 per log, only at the winery. Club discounts apply. Please email me if you'd like to inspect and purchase this wood.
Comments
Commenting has been turned off.
You know you want to
Sign Up For Our Newsletter
Keep up to date on the latest wine releases, events, and promotions and get 10% off your next order.