May 29, 2020 | Laird Foshay
Rangeland News June 2020 -- Burgers are Back!
Grass-Fed Burgers are Back! Starting this Weekend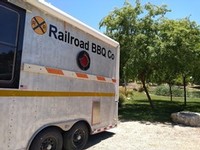 We've partnered with Railroad BBQ Company to serve our delicious Rangeland estate grass-fed beef burgers and tacos on Saturdays and Sundays going forward. We are starting this weekend May 30 and 31, 11am to 4pm. Please make an appointment. You can purchase a bottle of wine to enjoy onsite, but only if you purchase a meal at the same time. We are still not offering wine tasting flights, due to COVID-19 restrictions. It's a dream come true to serve our estate GFB (grass-fed beef) burgers at the Rangeland tasting room. Come out and enjoy a lovely lunch and a bottle of wine!
Father's Day Special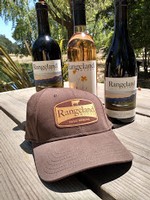 Since Dads are getting tired of mansplaining the intricacies of the pandemic and its regulatory backlash, they deserve a nice break this year, don't you think? We've got a special for Father's Day--3 bottles of wine (or more, your choice of wines) and a free Rangeland ball cap! $1 shipping applies, as do your club discounts. Father's Day is Sunday, June 21, and the deadline for shipping orders is Friday, June 12 If you're local or going to be in town, you can pick up your Father's Day order Thursdays-Mondays, 11-5. Order by email.

Beef Club Boxes Coming Soon!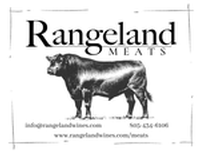 We've begun our annual beef harvest and Lisa (my wife and hands-on proprietress of this estate) will soon be packing beef club boxes for members. She gonna touch all yo' meat, so to speak. We'll get back to you about billing and shipping dates later this month.
We've added many new Beef Club members, so we may not have as much (if any) extra beef after club shipments this year. You can reserve additonal 25 lb. beef club boxes ($240 each, wine or beef club price). We also will have 10 lb. boxes of ground beef ($72 club price) and 20 lb. boxes of ground beef ($128 club) available while the supply lasts. You can add these to your Beef Club order or buy them separately as a wine or lamb club member. With inflated beef prices and poor supply in the grocery store, these deals are better than ever and you are getting 100% grass-finished beef from our estate pastures. Pre-order these products now by email.
Comments
Commenting has been turned off.
You know you want to
Sign Up For Our Newsletter
Keep up to date on the latest wine releases, events, and promotions and get 10% off your next order.